People who are overweight or obese frequently try a variety of methods to shed their excess pounds. Obesity can lead to a variety of diseases and other health problems, therefore it's important for these folks to lose weight.
Diet plans frequently include meals that we do not consume on a daily basis, and adding additional food products to your monthly budget might put a strain on your finances. If you don't do it correctly, losing weight can be quite pricey!
So, today, we'll discuss 11 low-budget diets for weight loss, as well as strategies and tricks to assist you to save money while losing weight and achieving your health and better-looking self.
Let's start with our list of 11 low-budget diets for weight loss, starting with
Vegetarian Diet
The vegetarian diet is the first on our list because it is the easiest to follow. Non-vegetarian protein sources, such as chicken, beef, and eggs, are more expensive than vegetarian protein sources.
Vegetarian cuisine can be purchased at a lower cost from local vegetable vendors or farmer's markets. Leafy vegetables are high in minerals and are inexpensive, making them an excellent complement to any low-cost weight-loss diet.
They are high in fiber, which keeps you full and reduces food cravings. For your weight loss quest, you can attempt a vegetarian diet.
Avoid Take-out meals for low-budget diet
Preservatives such as salt, sugar, and oil, among others, are abundant in take-out meals. All of these preservatives have been linked to high cholesterol and other cardiovascular problems.
These meals are not only high in components that are harmful to our health, but they are also expensive and have a negative impact on our budget. People who are on a weight-loss diet prefer to order meals from restaurants to minimize the time spent preparing meals or shopping for goods, which can raise the expense of the diet plan.
To avoid this, try meal prepping. Meal prepping is a strategy of buying supplies in bulk and preparing weekly meals in advance and storing them in the refrigerator. By establishing a relationship with a local seller, you can lower the cost of your groceries.
So, if you're a working person or a busy mom who wants to lose weight but doesn't have a lot of time, meal prep can be a great way to get started. It is not only a low-budget diet for weight loss but also a time-saving one.
Eliminate processed foods from your diet
When compared to unprocessed foods, processed foods have twice the quantity of calories. Processed goods include around 70% of the hidden salt. While this makes manufactured foods more accessible and saves time throughout the weight-loss process, it also raises the diet plan's overall cost.
The health risks of processed foods have already been covered, yet all varieties of veggies are now available as canned items, which cost twice as much as fresh vegetables. So choosing fresh veggies, fresh meat, and grains over processed versions of the same foods might save you a lot of money on your low-cost diet.
Try Indian breakfast dished such as upma/poha instead of processed cereals sugar-rich packaged corn flakes etc. Eliminating processed foods is now one of the most effective methods to stick to a low-budget diet plan.
Seasonal Fruit diet
Dietary Guidelines for Seasonal Fruit
Fruits are high in fiber, vitamins, and minerals, making them an excellent addition to any weight-loss regimen. When the body begins to lose fat, it also excretes electrolytes, resulting in dehydration.
Fruits can be a terrific addition to your weight loss diet plan to you avoid this. But how can you eat fruits while commodity prices are steadily rising? Purchase fruits that are in season.
Yes, India has three seasons, each with its own set of seasonal fruits. Mango in the summer, strawberries in the winter, and, well, bananas throughout the year. These make a great addition to your low-budget diet for weight loss.
Food prepared at home
What better way to save money than to prepare your own meals? This way, you can customize your meals to your preferences, keep your kitchen clean, and eat high-quality, healthier foods.
Portion control is crucial when trying to lose weight. When we eat out, we have no control over the portion size, but when we cook with our own hands, we do have control over the quantity.
This can be crucial in your weight loss quest, and it can also save you money on your monthly budget. Making homemade food one of the most cost-effective weight-loss choices on our list of low-budget diets.
Meat from a local source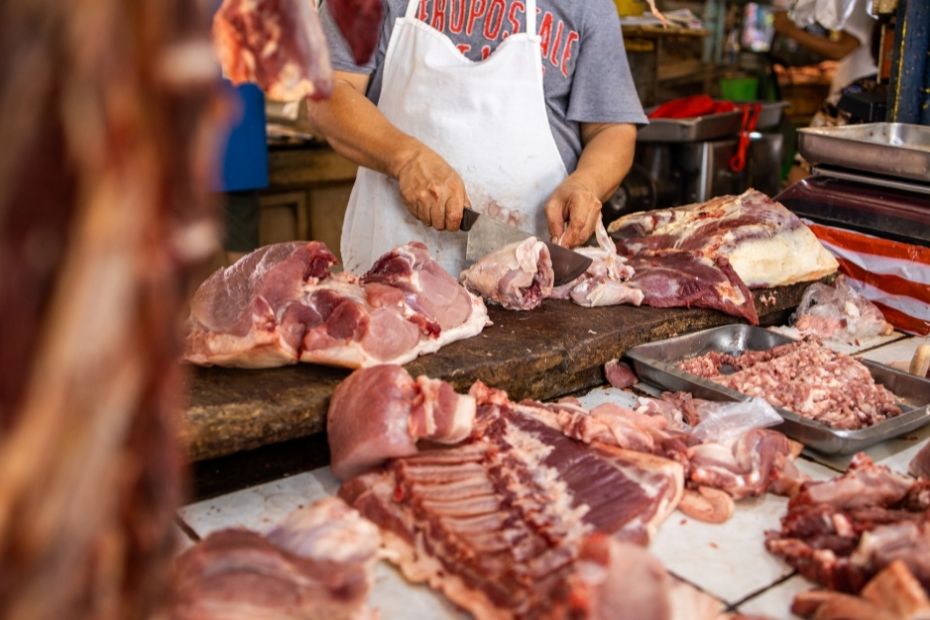 Non-vegetarians choose to include meat in their diet because it has a high nutritive value and can help you lose weight while also increasing muscular mass. Lean meat is the greatest type of meat to include in any low-cost weight-loss diet since it is inexpensive, low in fat, and high in protein.
There are numerous new forthcoming companies that provide clean-cut chicken/eggs, seafood, and other items these days.
However, the cost of labor is also added. To avoid this, you can save money by purchasing from a local chicken or fish vendor. This can help you save money on your weight-loss plan in the long run.
Making Dairy at Home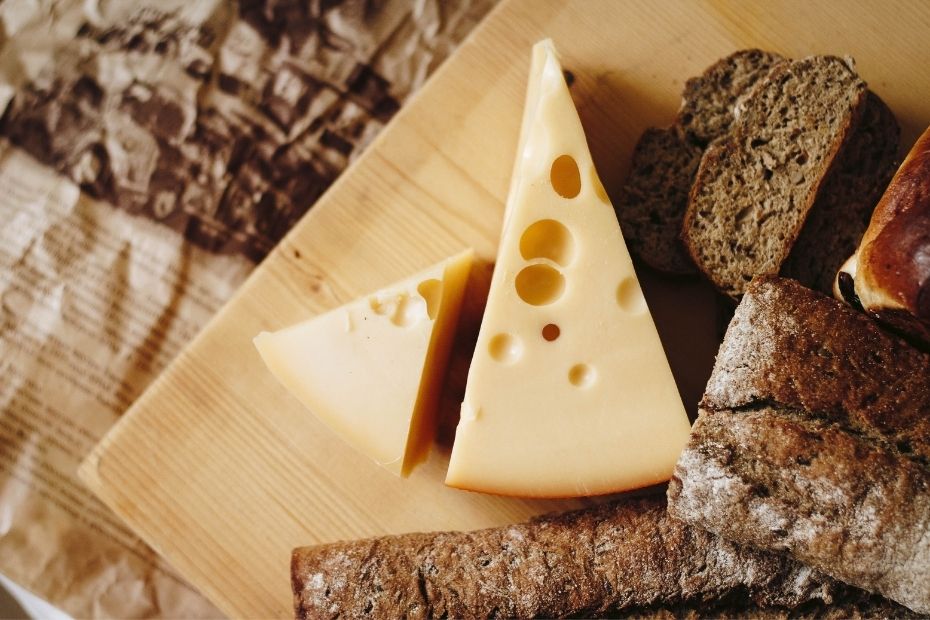 The title says it all! You can make your own dairy products at home. This will help you save a lot of money on your bills. If you include dairy items in your weight reduction diet plan, such as low-fat paneer, curd, or even skimmed milk/ low-fat milk and ghee, you may expect to pay a lot of money.
They are, however, high in protein and healthy fats. They're essential for your stamina and strength.
So, the simplest and easiest method to make it a low-cost weight-loss diet plan is to create all of these goods at home using milk from your local milk seller.
Avoid High-End Crash Diets
This diet plan is ranked 7th on our list of low-cost diet plans so you can avoid following such diet plans. Crash diet refers to a variety of diet programs that focuses on attaining rapid effects in a short amount of time.
This is not only bad for your health, but it also costs money to follow a crash diet. High-end, expensive juices, which are commonly used in a crash detox diet, can be very costly.
And because they usually only work for a short time, all of the money spent on the diet plan is wasted. To lose weight, it's best to stick to a diet plan recommended by a certified nutritionist.
Dry fruits and Nuts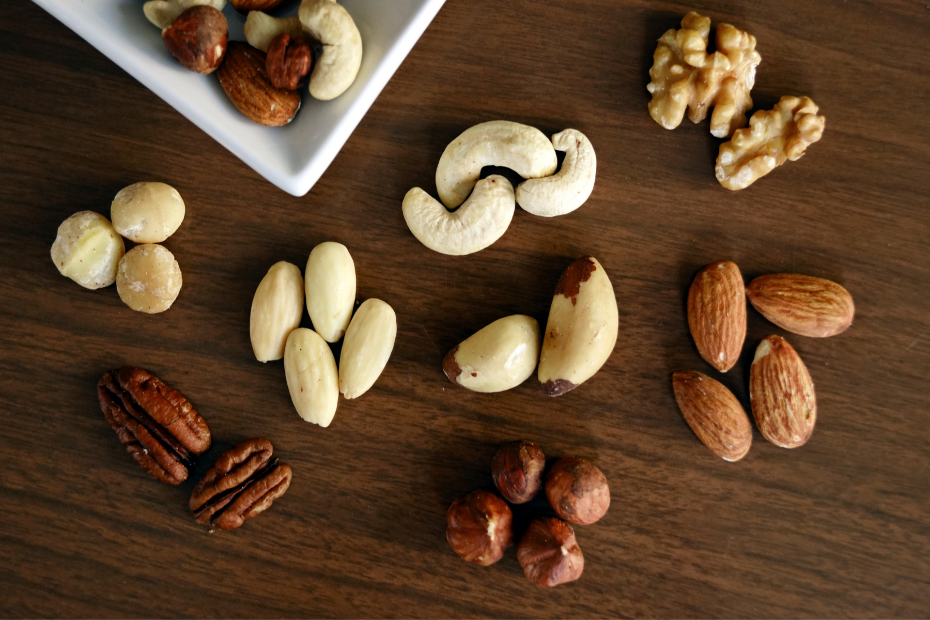 Nuts and dried fruits: Dry fruits and nuts are an essential component of any healthy diet, including weight loss diets. They're high in omega-3 fatty acids, fiber, potassium, and protein.
You must admit that these are usually expensive, so why have we included them in our list of low-cost diet plans?
For these expensive nuts and dry fruits, we have a fantastic exchange option. Instead of figs, which are expensive, dates, which are high in iron and minerals, can be substituted. Rather than buying a single expensive nut like walnuts or macadamia nuts, buy a bag of mixed nuts. You can also eat peanuts, which are high in nutritious value.
Millets can be used in place of wheat and rice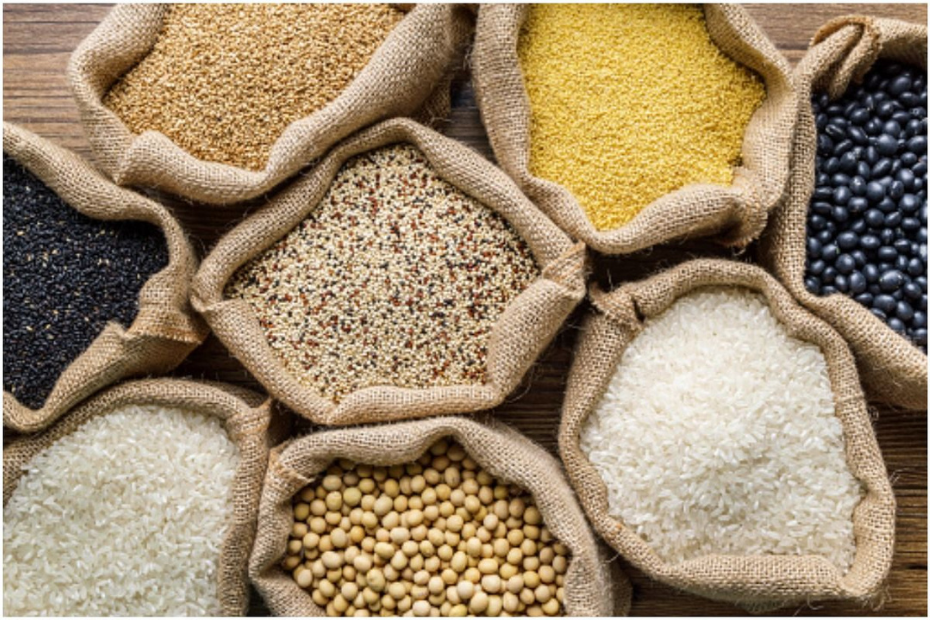 This one is definitely worth a go if you're looking for a low-cost, low-budget diets plan. Millets, when purchased from a local seller or farmers market, are less expensive than wheat or rice.
They are still widely consumed in India's rural areas because of their high-quality fiber content, which aids digestion. All forms of millets are abundant in nutrients and can help you lose weight by limiting your hunger, as opposed to wheat and rice. They can also add variety to your culinary palette.
Homemade post-workout meals
Pre- and post-workout meals typically consume the majority of your monthly diet plan budget. It is essential due to the increased protein intake required following a workout session in order to maintain muscle mass.
Instead of spending money on high-cost protein powders, there are now a variety of options for including post-workout meals in your low-budget diet plan. Egg whites, Greek yogurt, low-fat paneer, hummus, lean meats, and other low-cost, naturally sourced foods are excellent choices for post-workout meals.
However, a protein powder from a lesser-known firm is still an option. To avoid adulterants, you should only buy from reputable suppliers. To sum up, there are reasonable ways to cut your monthly budget, and it all depends on your imagination and desire to lose weight and improve your health.
We've provided you with a list of some of them that may require instruction before you begin, so do such as low budget diet plan for weight loss which you may refer to, but for additional support, visit our Vmax Wellness website and check out our nutritionist and fitness trainer services.
They will provide you with a personalized diet plan based on your dietary preferences and availability.
The most popular question we came across, Does Weight loss requires more workouts and a strict diet?
Hold on! Let me tell you It's easier than you think.
Yeah, you heard it Right!
In addition to that, You can fill out the form to get our exclusive Ebooks
https://docs.google.com/forms/d/1ph_oxZLapsfJYyy3xCuh2iOgt-V6NjaKLGb76TxsFPo/edit?ts=628df80f

Thanks for Reading!!!