Hey, your weight loss process becomes longer when you have no idea how to curb your low-calorie snacks or you are low on time to prepare such snack recipes and are extremely hungry.
During such times you end up eating any food available at your home. Most of the time it is store-bought or high-calorie foods. Today we are listing a few snack recipes you can make at home for weight loss.
What are those snack recipes?
You can make a variety of these recipes at your home and store them for weeks. This will make your weight loss journey easier and avoid your junk food and processed food intake. Let's jump in to know more about it.
Fruit Parfait
Fruit parfait is the simplest and most delicious dish to make. It is high in fiber and contains 84 calories per 100 grams. It is one of the best snacks for weight loss because it is simple to prepare and takes very little time.
Because it contains naturally occurring sugars from fruits, it can also be used to satisfy a sweet tooth.
Ingredients
Yogurt – 1 Cup
Fruits – 1 Cup (Mixed)
Granola – 1 Cup
Honey – Optional
Method
In a bowl, spread yogurt on the bottom. Layer the fruits and yogurt over top.
Sprinkle granola on top. Serve with a squirt of honey (Optional).
Hummus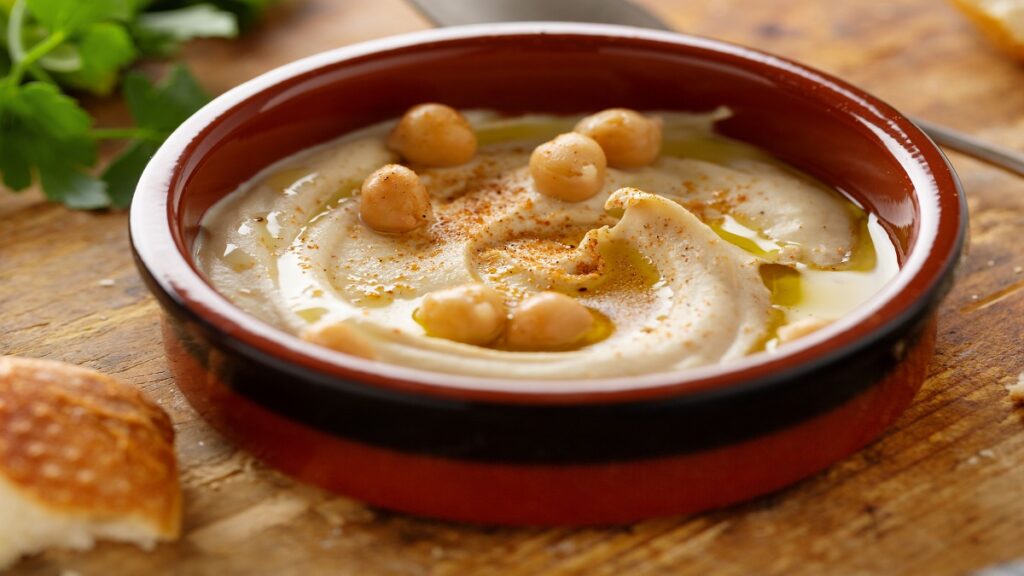 Hummus is becoming increasingly popular due to its delicious and creamy flavor. It has a low-calorie count and a high protein content.
It may be made ahead of time and stored for days to be eaten anytime you want a healthy vegetable snack, making it a convenient healthy snack to make at home.
Ingredients
Chickpea- 1 Cup
Virgin Olive Oil- 2 TBSP
Garlic – 3 Cloves
Baking soda – 1/2tsp
Salt- a Pinch
Method
Soak chickpeas overnight in water. Boil them for a long time with baking soda to make them very soft.
In a food processor, smash them and grind them. Combine the oil, salt, garlic, and lemon drops in a mixing bowl.
Serve cold with a dash of black pepper.
Banana Smoothie
What one doesn't enjoy a banana smoothie? Everyone wants a taste of the delicious fruity beverage. Bananas are widely available and require little preparation time.
Despite its moderate carbohydrate content, it is the best snack for weight loss when consumed at the right time. Because it is abundant in fiber, it suppresses hunger sensations, allowing you to consume fewer calories.
Ingredients
Banana – 1 Pc
Milk- 100 ml
Yogurt –100 gm.
Vanilla essence – 1/4tsp
Ice cubes.
Method
Combine all of the ingredients in a blender and blend until smooth. To thicken the smoothie, add ice cubes. Almonds or any other dry fruit can be added.
Peanut Butter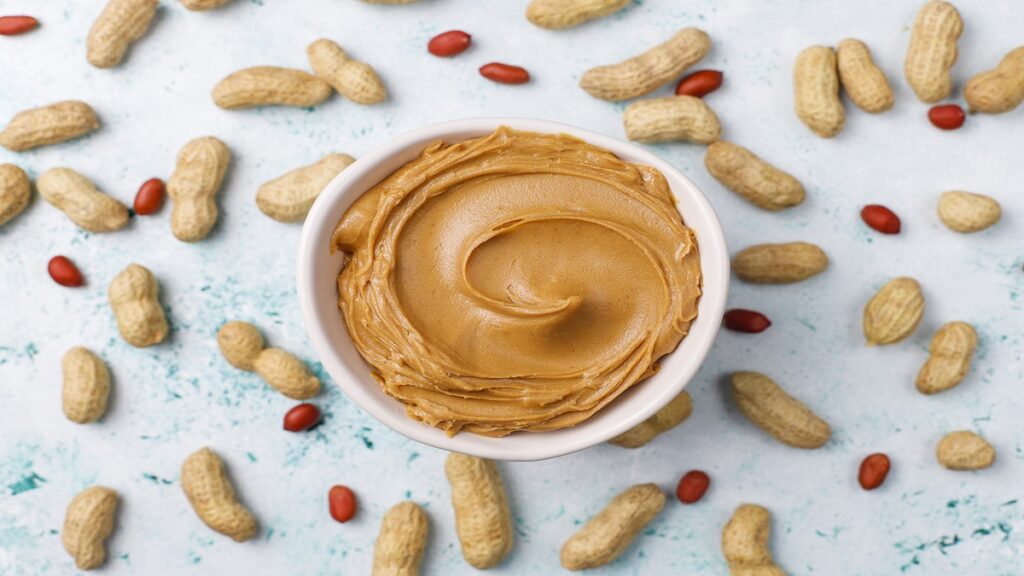 Yes, definitely peanut butter comes on the list of healthy snacks to make at home. You don't have to buy it next time you want to eat peanut butter. You can make it at home easily.
All you need is a handful of peanuts to eat this delicious and nutritious spread. 1TBSP contains 4gm of protein. They are good in fiber and high in protein with an abundant amount of good fats.
Ingredients
Roasted Peanut – 1 Cup
Honey – 1TBSP
Method
Grind the roasted peanuts in a food processor. Grind till they are extremely soft and creamy.
You can store it at room temperature for a week.
Overnight Oatmeal
Oatmeal is not only easiest to make but it is extremely healthy and an ideal snack for weight loss. 1 Cup of oatmeal contains 308kcal, 5.3gm of fat, 55gm of carbohydrate, and 11gm of protein.
This can fill up your stomach and keep your hunger pangs away for hours long. This can help you avoid eating junk foods and keep your weight under check.
Ingredients
Oats – 1 Cup
Milk – 300ml
Honey – 1TBSP
Chia Seeds – 1TBSP
Cinnamon – a pinch
Method
Take a jar and fill it with milk and add one cup of oats.
Add honey, a pinch of cinnamon, and chia seeds.
Soak it overnight and eat it the next day.
Baked Banana Chips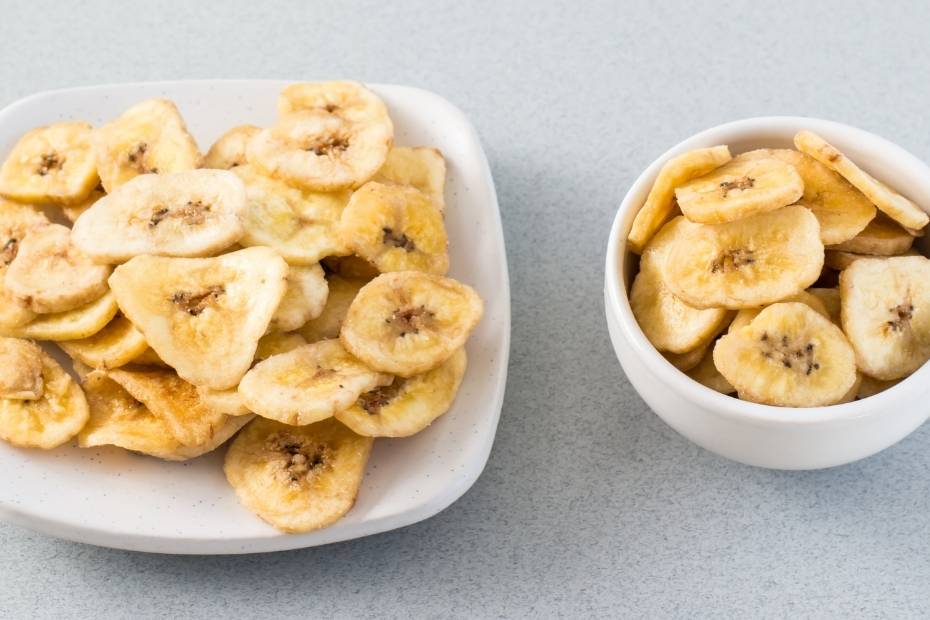 When we hear chips the one thing that pops up in our mind is calories. Lots of it. But what if we switch the deep frying to baking? It completely reduces the calorie content when oil is removed from the picture.
Chips can be stored for weeks and remain fresh making them the best snack to make at home. Banana-baked chips are easy to exchange for fried chips.
Ingredients
Raw Banana – 2 Pc
Black pepper – ¼ TSP
Olive Oil – 1TBSP
Salt – As per taste
Method
Slice raw banana in a bowl and fill it with cold water.
Add salt, Black pepper powder, and mix well. Bake the chips for 20min – 25min.
Vegetable Salad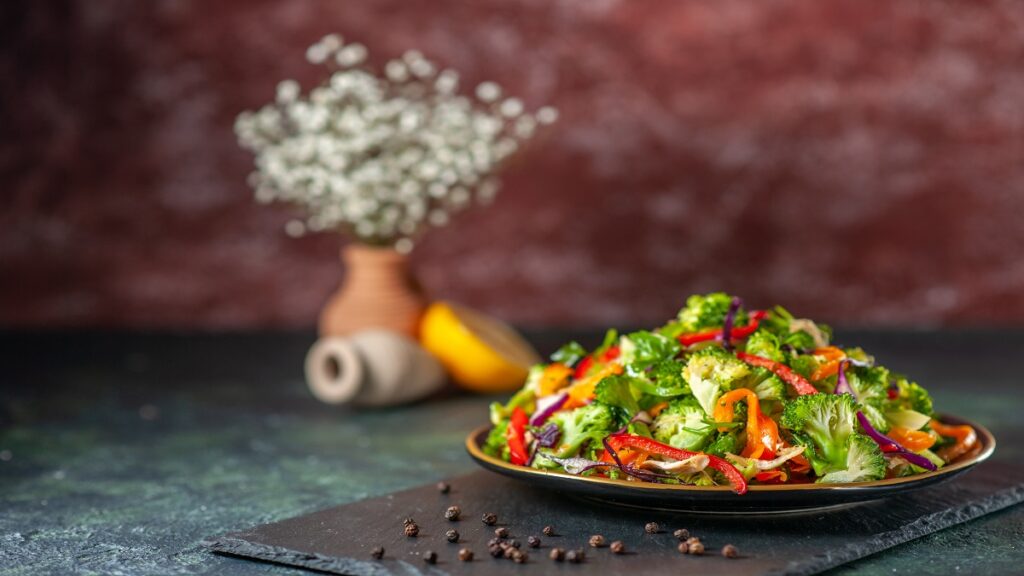 It is an easy way to add vegetables to your meal plan. As vegetable salad requires no time to make, and you can also make the salad with any vegetable stocked up in your fridge. This makes it on the list of healthy snacks to make at home.
Ingredients
Cucumber – 1 Pc
Tomato- 1 Pc
Iceberg lettuce – ½ flower
Parsley – a few twigs
Olive Oil – 1 TSP
Vinaigrette – 1 TSP
Salt – a pinch
Method
Wash all the vegetables and cut them into small pieces.
Add the cut vegetables to a bowl and add Olive oil, salt, and vinaigrette.
Relish your low-calorie tasty snack at home.
Roasted Bengal Gram
Bengal grams are rich in protein and fiber, making them the best snack for weight loss. They are high in calories, protein, healthy fats, carbs, minerals, and vitamins, among other things.
They can be cooked in a variety of ways, but the simplest is to roast Bengal gram, which can be stored in an airtight container for weeks.
Ingredients
Bengal Gram – 1 Cup
Salt – 1 Cup
Method
Rinse a cup of Bengal gram and dry it.
Place 1 cup of salt in a shallow-bottomed pan.
Bring the salt to a boil and begin stirring. Roast the Bengal gram in a high-heat oven.
When they begin to pop, remove them and preserve them for up to a week.
Roast Makhana Salad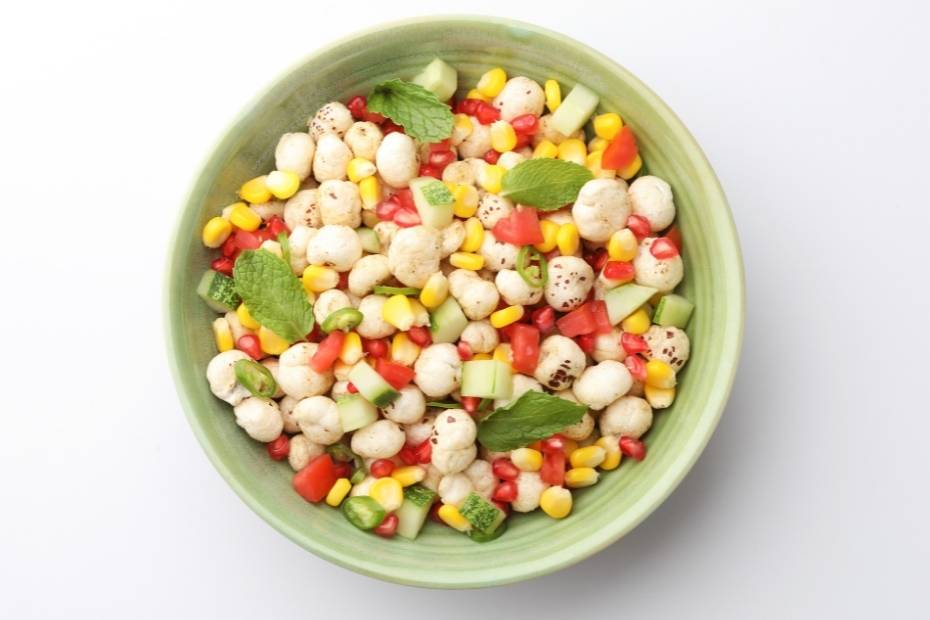 Makhanas are tasty and low in calories. The holy grail of weight loss. This is a really simple and healthful snack to make at home. They can aid in the reduction of hunger pangs. It's a convenient snack for your weight-loss quest.
Ingredients
Makhana – 1 Cup
Ghee – 1 TSP
Pomegranate – handful
Raw mango – half
Red chili powder – 1 TSP
Salt – As per taste
Method
Pour 1 tsp ghee into a bottom pan. Add the lotus seeds and cook for a few minutes, until they turn brown. Toss in the sliced raw mango and pomegranate seeds.
Season with salt and red chili powder and roast.
Keep the makhanas for at least a month.
Egg Avocado Salad
Vitamin C is abundant in the egg-avocado combo, which aids in collagen synthesis and hence improves skin quality. This is a welcome addition to the list of healthy snacks that may be made at home. Avocado is abundant in vitamins and contains healthy fats, making it an excellent complement to your weight-loss diet.
Ingredients
Avocado – 1 Whole ripened
Brown bread – 2 Slices
Egg – 1
Salt – a pinch
Black pepper – a pinch
Method
In a mixing dish, combine the boiled egg and avocado.
Toss them together with a pinch of black pepper and a pinch of salt. Sandwich the mixture between two slices of brown bread.
Enjoy this delectable avocado egg sandwich with a glass of lemonade.
Baked Zucchini Fingers
Baked Zucchini fingers are the best snacks for weight loss to be made at home. They are crispy, non-oily, and flavorful. These are very low in calories, fats, and sugars and high in fiber. These snacks are a must to add to your weight loss journey.
Ingredients
Zucchini – 2 pc
Olive Oil – 1TSP
Parmesan cheese – 50gm grated
Peri-Peri Powder – as per taste.
Method
Wash and Cut zucchini into an elongated shape.
Bake them for 20-25min for 200celsius. Once dried sprinkle parmesan cheese.
Add peri powder or add Mexican seasoning and toss them before serving them in garlic curd dip to eat.
Sprouts Chat
This is our favorite, and I'm sure you'll agree after you try it at home. It is by far the most convenient and healthy snack to make at home for weight loss. Want to know why? It does not necessitate the use of a stove and it's not time-consuming. What's more? It has a high fiber content.
During our weight loss journey, we hunt for this crucial component when cooking snacks. It's also tangy and crispy. Let's get started on it.
Ingredients
Overnight soaked sprouts – 1 Cup
Tomatoes – 1 Pc
Onion – 1 Pc
Cucumber – 1 Pc
Lemon – ½ Slice
Chat masala – ½ TSP
Salt to taste
Method
In a bowl, combine the sprouts that have been soaked overnight. Wash for 5 minutes with hot water. Remove the extra water after the sprouts are tender.
Combine chopped tomatoes, onions, cucumber, lemon juice, chat masala, and salt in a large mixing bowl.
Toss it with cold water and serve, or mix it with whole wheat nachos and tomato salsa for a low-calorie, delightful weight-loss snack.
Chocolate Coated Almonds
Almonds with a chocolate coating are a very tasty snack and easy to make. Protein, vitamins, and antioxidants are all found in almonds.
They're high in MUFAs (monounsaturated fatty acids), which have been shown to lower heart disease and blood pressure. Because of its antioxidant properties and nutty flavor, it's the best snack for weight loss when combined with dark chocolate.
Ingredients
Method
Put some butter in a pan and heat it. Allow the butter to melt.
Toss in a few dark chocolate chunks. Melt the chocolate, then stir in the almonds.
Before taking it from the gas, toss it for a few seconds.
Leave it to cool on a marble table or a plate.
Keep it in the fridge for weeks and eat it whenever you're hungry.
All of the meals listed above are low in calories and are the best snacks for weight loss for you to try, they are also high in protein and healthy fats. Even if you're on a diet, these dishes might let you nibble in moderation.
In the end, it is ultimately your decision to intelligently pick your daily calorie consumption. You can easily succeed in your weight loss quest if you exercise properly and regulate your meals.
Follow our official Instagram page to get more tips on weight loss and easy recipes.
Suggested for you: